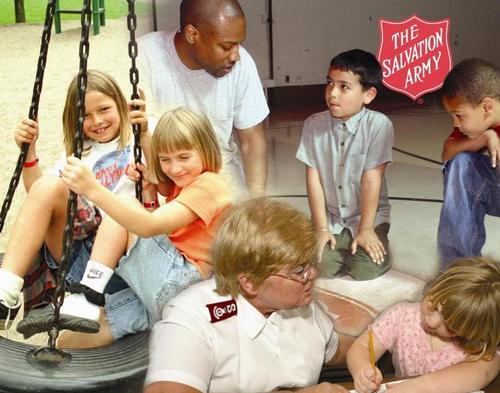 The Salvation Army has been actively serving America's youth for over 120 years. Salvation Army worship and community centers and after school programs offer recreational activities, educational and enrichment opportunities, as well as religious and character-building programs that can include Sunday school, youth troops, music classes, athletics and sporting events, computer and homework labs, arts and crafts, camping, and more.
Many youths who participate in such programs do not have access or opportunity to have these experiences otherwise. They have not experienced the peace or safety of camping in the rural countryside. Many have never had the opportunity to play a musical instrument, or to make crafts and play competitive games in a protected setting.
Camping programs allow youth to escape city living in the summer for one of our mountain retreats. Several camps are operated throughout the winter and are also used for conservation education.
Afterschool Programs provide recreation, education, and support service for children and youth during the summer and after school.
Spiritual teaching takes place during Sunday School programs and mid-week Bible Study activities.
By offering structured programs and activities for our youth, The Salvation Army can help steer them in a positive direction for life.
For more information on the youth programs The Salvation Army provides in Scott County, call 563-391-5325 or in Rock Island County call 309-764-6996.